Tivoli Gardens in Copenhagen: getting into the Christmas spirit
December in northern Europe: the days are short, cold and it's frequently raining. Perfect conditions for Christmas markets.
While normally the short, cold, wet days of winter would bother me, that's the perfect combination for Christmas markets. The short days mean long nights, providing more time to see the beautiful Christmas lights. The cold temperatures are offset with hot beverages, such as mulled wine, tea, coffee, etc. The too-frequent rain makes the cobblestones shiny, reflecting the glittering Christmas lights even more.
This year (2019), we went to Copenhagen because it is famous for its Christmas decorations. The city has many Christmas markets, some that last for weeks and others that last for only days, but for us the main attraction was Tivoli Gardens.
And now for something a little different
As you know, I can't resist experimenting with different photographic techniques. Just for grins, I'll share two of them here.
Other Christmas markets: a trip down memory lane
We do enjoy Christmas markets. Not for the shopping, but for the decorations and the festive spirit. While writing this post, I took a trip down memory lane to some of the other Christmas markets we've visited. I'm posting one photo from each and a link to the post, just in case you want a bit more holiday spirit.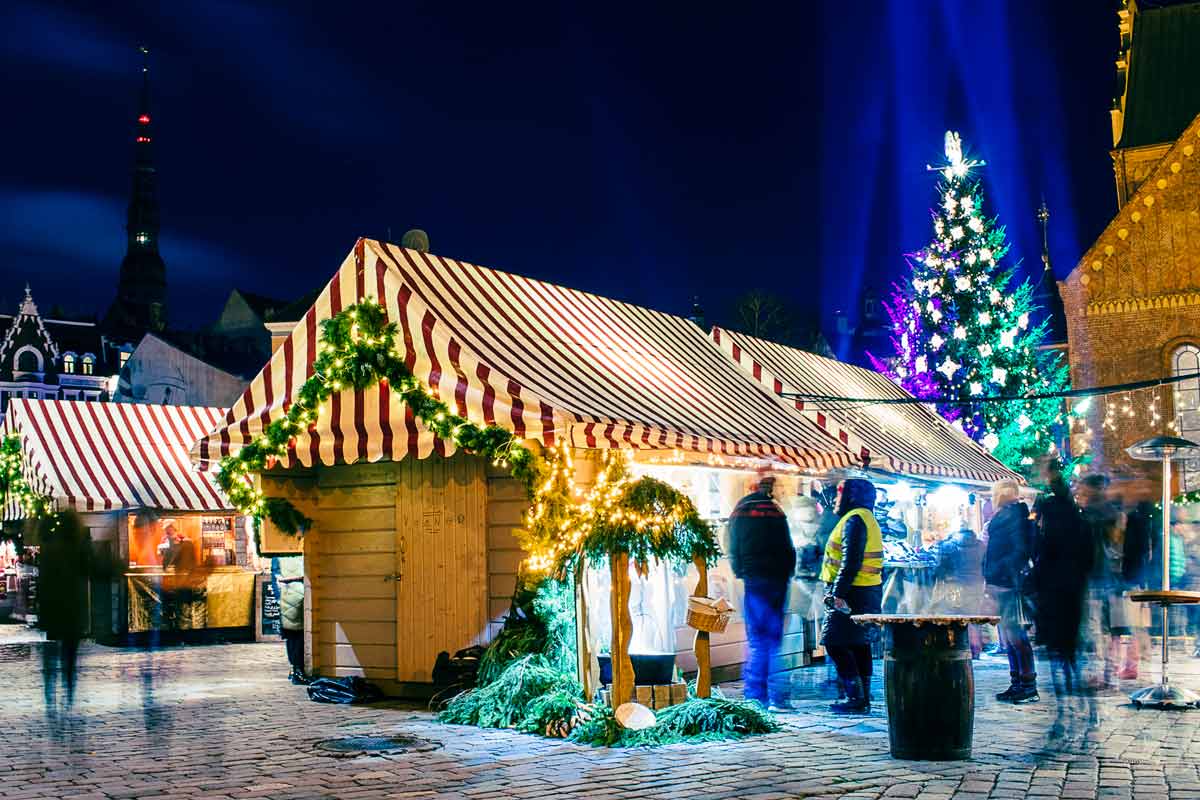 Parting shots
The holidays are full of traditions and Copenhagen has this unique holiday tradition: